Main content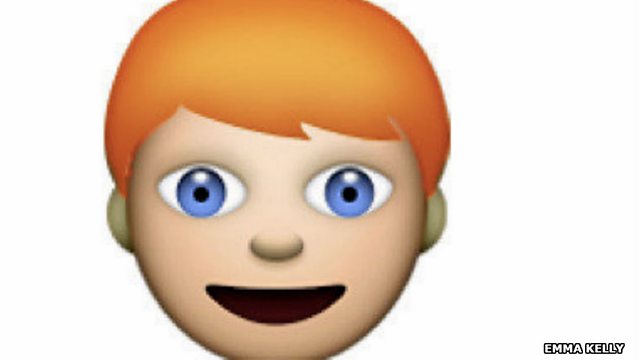 Ginger emoji campaign: 'There should be some redheads'
The founder of a petition to get ginger emojis included on smartphones says 6,500 people have joined her campaign.
Apple's emoji keyboard has been updated to include "diverse" emojis with a range of skin tones and family combinations.
But Emma Kelly, from the Ginger Parrot website, said "there should really be some redheads between the blondes and brunettes".
"There's every phase of the moon on there, two different sheep, two camels and two very odd looking dragons and yet no redheads," she added.
This clip is originally from 5 live Drive on 9 April 2015.
(The image above is Emma Kelly's impression of what a ginger emoji could look like.)
Duration:
More clips from In Short