Main content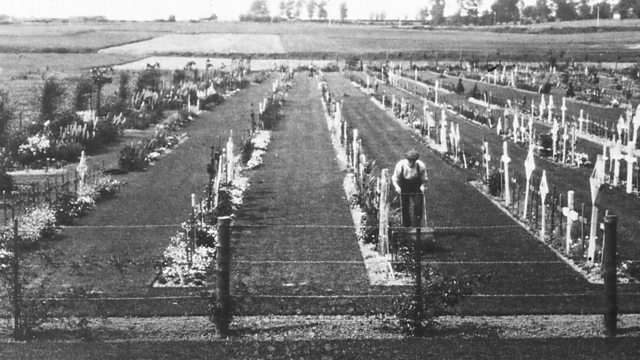 New North Road, Exeter, Devon: Gardeners at War
Possibly the reason why gardens matter so much to us today
By the start of World War One, the Veitch family of Exeter had changed the British landscape. They had introduced new plant species into gardens all over the country and started the Chelsea Flower Show. But the war brought dramatic change to the family and its work.
In 1914, the firm's Chelsea nurseries closed, so the Exeter branch of the company was the only Veitch firm in operation. It had landscaped the University of Exeter and the city's Higher Cemetery.
At the start of WW1, the Veitch nurseries were specialising in trees and shrubs and were based in New North Road (behind the prison). Peter Veitch, a former plant collector, was running the family business.
His son, John Leonard, had been trained at Kew and studied horticulture in France and Germany before the war. He was the intended heir to the business.
WW1 transformed the family and the firm. It also changed gardens and gardening.
It's not known how many of the Veitch nursery men went to war, but John Leonard was one of them. He was part of the 7th (Cyclist) Battalion of the Devonshire Regiment and then the Army Cyclist Corps.
In 1917, Peter Veitch received the Royal Horticultural Society's Victoria Medal of Honour in recognition of his work.
In May 1918, he lost his son and heir.
John Leonard is buried at Thiennes in France. The Commonwealth War Graves Commission (CWGC) – one of the world's largest horticultural organisations – created the cemetery where he lies.
Peter Veitch died in 1929. He is buried at St David's Church in Exeter.
Location: New North Road, Exeter EX4 4HF
Image: Exeter Gardens, courtesy of CWGC
Duration:
More clips from World War One At Home