Main content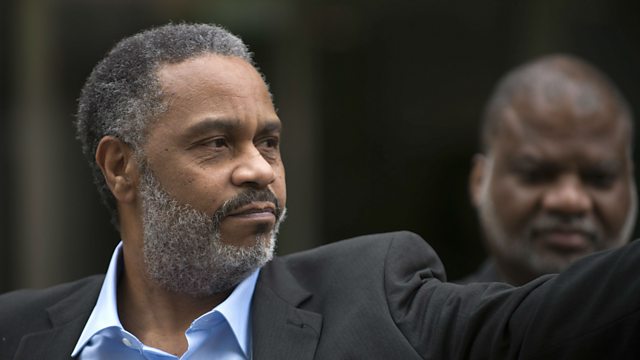 'Taking one minute at a time' - freed death row inmate
Anthony Ray Hinton was released from prison in Alabama on Friday after 30 years on death row for a crime he did not commit.
Prosecutors dropped the case against him when new ballistics tests contradicted the only evidence that linked him to the murders of two restaurant managers in 1985.
He believes racism played a part in his conviction.
"When you're poor and black in America you stand a greater chance of going to prison for something you didn't do," said Mr Hinton. "I'm just taking my time to adjust, taking one day at a time, one hour at a time, one minute at a time."
He said he was taken aback by technological developments - as well as fashion changes. And the hardest thing? Being free but not being able to see his mother, who died in 2002.
He was speaking to Sarah Montague with lawyer Bryan Stevenson who founded Equal Justice Initiative and has campaigned for Mr Hinton's release for 16 years.
Duration:
More clips from 07/04/2015