Main content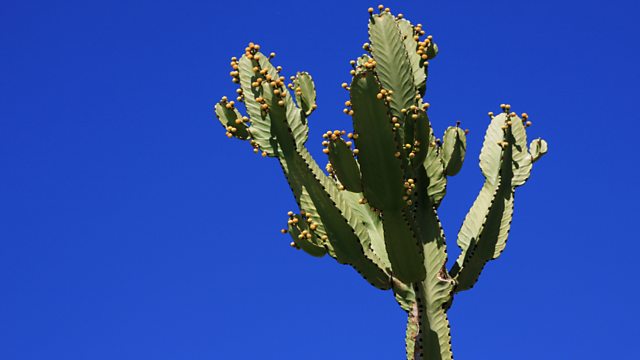 The Cactus Flowers
Three Zimbabwean women start a fishing business in this International Playwriting Competition winner by Virginia Jekanyika.
by Virginia Jekanyika
Winner of the English as a 2nd language prize in the BBC World Service/British Council International Playwriting Competition
In the beautiful resort of Kariba, Zimbabwe, three women are tired of working for their "madams" - washing clothes and cleaning the rooms of the nearby Safari Park. They have ideas to make money for themselves. Ndaka wants a better life for her children and Magi thinks she's fallen in love with a wealthy guest. The Park's owner, Mum Karen, is desperately trying to hide how bad business really is. Ndaka's husband, Max, has a vision to modernise things. But when tragedy strikes, will it be tradition that saves them?
Cast
Ndaka ….. Adelayo Adedayo
Magi ….. Nadine Marshall
Chiedza ….. Susan Wokoma
Karen ….. Haydn Gwynne
Max ….. Obi Abili
Tendai ….. Nyasha Hatendi
Witchdoctor/Nurse ….. Jude Akuwudike
Nurse 2 ….. Anniwaa Buachie
Madame Blythe ….. Jane Slavin
Producer/director ….. Marion Nancarrow
A co-production with The Open University
In partnership with Commonwealth Writers
Adelayo Adedayo is the lead in Some Girls on BBC 3 and star of the recent film, Gone Too Far. Haydn Gwynne is Miss Wenceslas in BBC TV's Sherlock and is currently appearing in Women on the Verge of a Nervous Breakdown in London's West End.
Virginia left Zimbabwe for the first time to come to London in October 2014 to be presented with her prize and be part of the recording of the play.
Last on
Writer of 'The Cactus Flowers' and winner of the English as a Second Language category

Marion shares her thoughts on this year's competition
Broadcasts