Main content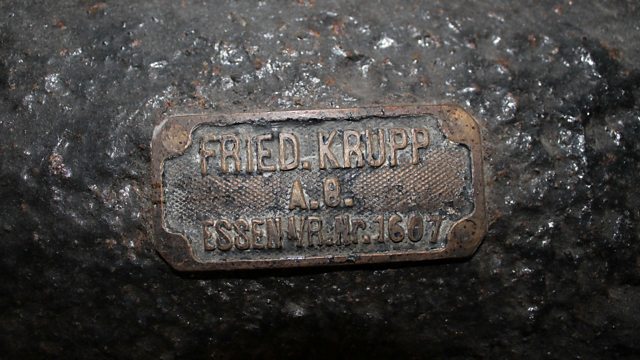 Newlyn, Cornwall: A Rare Find
A Cornish trawler's extraordinary catch – a rare WW1 U-boat gun
A rare hydraulic deck gun from a German U-boat was trawled up in the nets of the Newlyn trawler 'Philomena' by the Stevenson family around the millennium. The 88mm calibre gun is approximately 7ft high and 7ft long, it weighs around 2.5 tons and is now held at Davidstow Museum.
"A museum volunteer researched the origins of the gun and discovered that the only U-boat lost in the relevant area that had such a gun was the U41 sunk in September 1915 by the 'Ghost Ship' the Baralong," says Steve Perry from Davidstow Museum.
The U-boat archive in Germany has told the Cornish Museum the gun almost certainly came from U41.
U41 was sunk by the Royal Navy warship 'HMS Wyandra' in September 1914, sailing as a so-called 'Ghost Ship' flying an American flag under the name 'Baralong'.
"At this stage in the war, U-boat commanders were under orders to scrupulously observe rules of war known as the 'cruiser rules' - did this encounter break the rules?" questions Dr Robb Robinson from the University of Hull.
The WW1 German deck gun remains at Davidstow Museum proving to be of huge interest to German and Dutch visitors. It's not the first and won't be the last relic of coastal warfare to turn up in Cornish fishing nets.
Location: Newlyn, Cornwall TR7 1HR
Image: The plate on the deck gun, courtesy of Steve Perry at Davidstow Museum.
Duration:
More clips from World War One At Home