Main content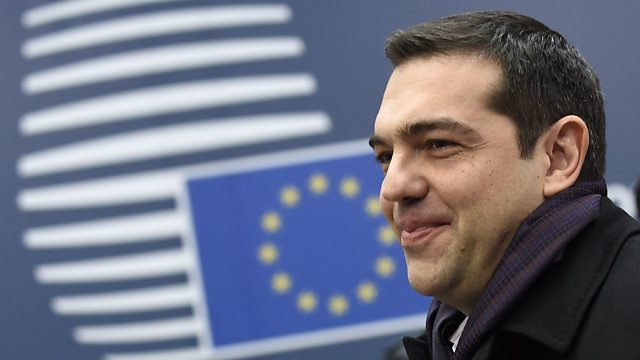 Is Grexit Now '50-50'?
As the Greek PM visits Moscow, one analyst says the risk of Greek exit from the euro has risen sharply. But another investor says the debt figures are actually bogus.
We look at Greece's latest efforts to escape the financial precipice - yesterday it was a demand for World War Two reparations from Germany. Today the Greek prime minister is travelling to Moscow for talks with Russia, despite the country being shunned by other western nations for its alleged involvement in the Ukraine conflict. We ask what is going on? Are the Greeks desperate? And is a Greek exit from the euro actually getting closer than we think? Lena Komileva of the economic analytics group, G+ Economics, thinks so. But multi-millionaire investor Paul Kazarian sees it differently. He thinks this entire crisis would be seen very differently if only we understood the numbers.
Thanks to bad accountancy, the head of investment firm, Japonica Partners, which is thought to have billions invested in Greek stocks and bonds, says that bad European accountancy has made Greek debt look far bigger than it actually is.
Also, our South America correspondent, Daniel Gallas considers how the news that a food and drinks magnate has taken over as Brazil's richest man may also symbolise something of a wider culture shift in the country.
(Photo: Alexis Tsipras, Credit: John Thys/AFP/Getty Images)
How the 2008 crash shaped our world