Main content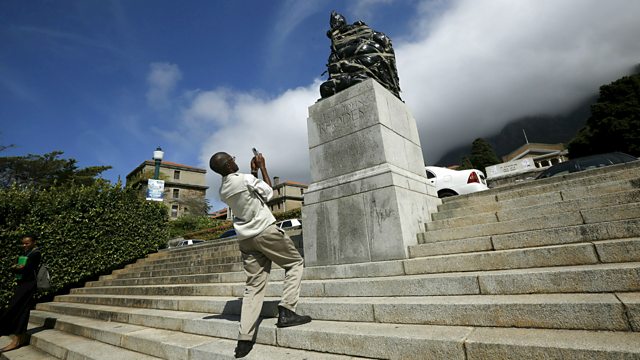 Cecil Rhodes 'a great man of history, for all his vices'
A colonial-era statue of Cecil Rhodes on campus at the University of Cape Town has now been boarded up after a two-week campaign from students demanding its removal.
Dr Max Price, the Vice Chancellor of the University of Cape Town said Cecil Rhodes had bequeathed the land on which the university was built.
"Cecil Rhodes was a great man of history... for all his vices and for all of his avarice and the things he did to expropriate land," he said.
But Dr Price added that the call for the statue's removal was because of what it "says about the university".
Duration:
More clips from 31/03/2015