Main content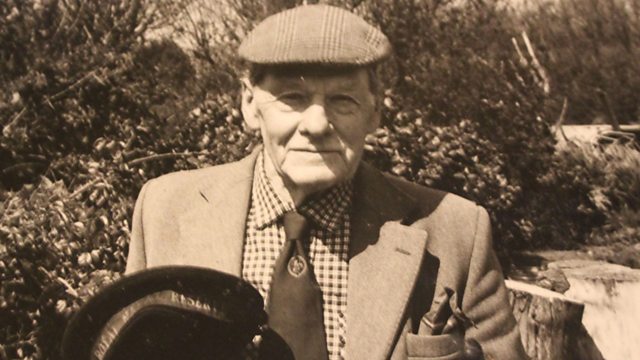 Ashton, Cornwall: The Doomed Cruise Liner
To lose one child and save another – the family caught up in the sinking of the Lusitania
Thomas Henry Richards was born into a mining family in 1874. The family lived at Ashton, West Cornwall.
Thomas married Phillipa "Phyllis" Conner in the summer of 1907 at the United Free Methodist Church in Helston. The couple left to follow their fortunes in Montana, USA where they started a family of their own.
In May 1915; Thomas Richards boarded the cruise liner the 'Lusitania' with his young family to take them all back to Cornwall. Seven days later the family faced a terrifying fight for their lives.
Submarine warfare had been intensifying in the Atlantic: less than a month earlier three British ships had been sought out and sunk by German U-boats within 25 miles of the Isles of Scilly. But the sinking of the Lusitania played into the propaganda of the time.
"It (Lusitania) was torpedoed and sunk by a German U-boat so we've got to understand the sinking of the Lusitania within the context of submarine/U-boat warfare in the Atlantic in particular. It was believed that the ship was carrying war munitions and it was understood that Germany had breached international laws because it was firing at a non-military ship without warning. This gets further complicated by the fact that Britain had done the same but the international outcry was that Germany had fired on a non-military ship without warning," explains Dr Catriona Pennell from the University of Exeter.
Moments after the torpedo struck on 7 May 1915, and with the boat sinking from under them; Thomas retrieved lifebelts for himself, Phyllis, his boys Cecil, and Percy, but they could not find a lifebelt that would fit their infant daughter, Dora who was not yet two-years-old.
"This type of brutalised warfare where civilians were targets as well as men in uniform was something that had never been seen before," says Dr Pennell.
An American passenger saved one of the children, Percy, who was clinging for life on an upturned lifeboat. But the youngest child Dora, who had no lifebelt, was lost. And after his ordeal, little Percy was found sitting on the knee of a sailor wearing a Royal Naval Reserve Hat after his frantic parents searched the temporary mortuary station.
The surviving members of the Richards family returned to Cornwall.
The family grave at Breage bears the words 'Lusitania' pointing to their tale of poignant loss and survival.
Location: Ashton (near Breage), Cornwall
Image: Thomas Henry Richards' son, Cecil.
Duration:
Featured in...
Places in Cornwall that tell a story of World War One

How the war played out in British waters
More clips from World War One At Home