Main content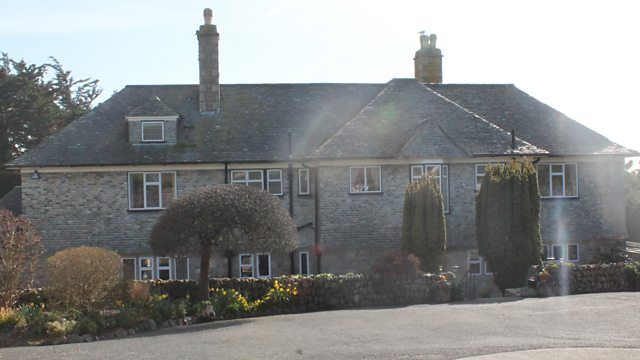 Lelant, Cornwall: Widowed Twice by Wars
A woman whose life was profoundly affected by wars spanning two centuries
Maria Millet was a widow with five children to bring up, having lost her soldier husband in the Boer War in South Africa. Maria had been living with her parents on their sugar plantation at Umhlali near Durban when she met Nicholas Millet who was trekking north but promised to marry her on his return – and he did. Maria left two of her children behind at Umhlali with her parents and travelled back to Lelant in Cornwall with the three other children and her new husband, Nicholas.
Maria and Nicholas came to live at Venayr House, Lelant. Maria went on to have twelve more children, six of her sons served in World War One.
Henry; John; Leonard; Leopold; Sidney and William are honoured at St. Uny Church at Lelant on a 'Roll of those who were called to serve in the Great War: 1914-1918.'
2nd Lt. Leopold Arthur Millett who served with Duke of Cornwall Light Infantry's Machine Gun Corps was awarded the Military Cross for 'conspicuous gallantry in action'.
"He handled four machine guns with great courage and skill. Later, he continually visited his guns for 24-hours under very heavy fire" – Supplement to the London Gazette, 25 Nov, 1916.
With all but one of their sons surviving, Nicholas Millett died just after the war. Maria was once again a widow.
Her great granddaughter, Marion Peller, reflects on Maria's life: "She was an extraordinary woman. She must have known nothing but war in a way. I think she was pretty tough, she must have been to go through all that."
Marion now lives not far from Lelant, Cornwall and has been fascinated by what appears to have been a tough time for women like her great grandmother.
"I was told by my grandmother when her mother Maria Millett died; her brothers had all the wealth of the family and sold all the mining shares. The girls of the family had nothing except the furniture and their mother's jewellery; as was the law in those days! Many of the remaining sons went to South Africa and America and many different parts of the world on the "proceeds", says Marion.
Maria Millett died in 1920. She is buried with Nicholas Millett at Lelant churchyard where they are both described as 'heartbroken' by human conflicts that finally took their toll.
Location: Venayr House, Lelant, Cornwall TR26 3EN
Image: Venayr House
Duration:
More clips from World War One At Home