Main content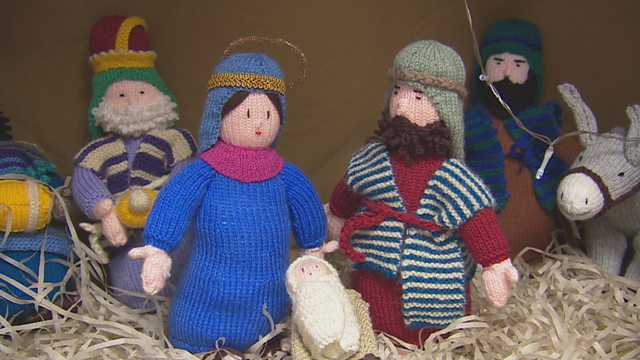 Christmas
Nathan shows us what his family do to make Christmas a celebration centred on Jesus as well as a festival everyone loves. There's a focus on Jesus as the 'reason for the season'.
This clip adds to the cultural celebrations of Christmas which are typical in Britain, some consideration of the special aspects of the festival for Christians. Advent, a four week countdown with advent wreath and 5 candles, symbolises Jesus as the light of the world. Nathan uses an Advent Calendar that is about remembering Jesus, not just scoffing chocolate every day!
We see a Nativity play at a primary school, where children take the parts of characters in the story to make Christmas story feel real: they sing 'Our light has come! The Son is born today.'
The special Christian Christmas celebrations include 'Midnight Mass' or a communion service very late on Christmas Eve. The people are waiting for the celebration of Jesus' birth the next day. More Christians go to church at Christmas than at any other time – it is easy to see why, because the story of God come down to save us all is told so movingly in music, drama, literature and poetry.
Christmas morning includes church going, to remember Jesus coming into the world. Nathan says: 'He is always around us, but especially on Christmas day. We sing hymns that tell the story and celebrate the birth. At home we are sharing presents eating special food and celebrating the faith in the family.
Duration:
More clips from Christianity
More clips from My Life, My Religion