Main content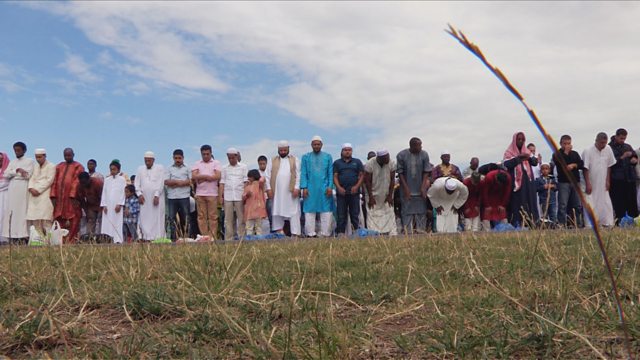 Ramadan
Sara, 11, explains why fasting is good: for devotion to Allah, for self discipline and for sympathy for the poor, explaining her religious practice.
One of the 5 Pillars of Islam, fasting during the month of Ramadan is a time to be devoted to Allah, to ask for forgiveness, to develop self discipline and to be spiritually aware of how hard life might be for people who are much poorer. The festival of Eid Al Fitr at the end of the month includes the first lunch for weeks, a trip to a funfair and giving presents. It is also a time to reflect on life and to be thankful to Allah for the good things of life. Sara, 11, a Muslim from London explains and shows us what the fasting and the festival mean to her.
The rules for fasting say that no food is to be taken from sunrise until after sunset each day during Ramadan. As the Muslim calendar follows the moon, there are 354 days in the Muslim year, so Ramadan moves a little earlier each year. At the moment, it falls during the British summer, so the fasting time is long.
Sara helps her mum get the evening meal ready: a chicken casserole to her Algerian dad's favourite recipe, but she notes that the discipline of fasting is there to stop you thinking too much about food. Instead, Ramadan is time to remember Allah's gift of the Holy Qur'an, to be prayerful, thankful and full of generosity.
The film follows Sara and some friends to the funfair in London that marks the end of Ramadan: if you have had no lunch for over 4 weeks, then you can take special pleasure and satisfaction in the midday meal of Eid al Fitr.
Duration:
More clips from My Life, My Religion