Main content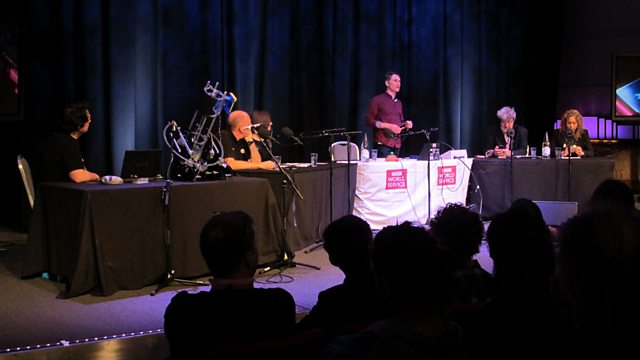 A Space and Citizen Science special live from the BBC Radio Theatre, London.
Space and Citizen Science
Our excitement over space has taken on new dimensions with nations such as India showing they too have the technical expertise and energy to mount a mission to Mars. Citizen Science has also shown how ordinary people can make important contributions to the space adventure.
Myriad groups of volunteers have launched their own ambitious projects: such as the team who decided to awaken a spacecraft, more or less forgotten by NASA; and another team who plan to build the first crowd-funded moon lander. In a special edition of Click, Gareth Mitchell and Bill Thompson are joined by a panel of experts to explore our fascination with Space, and to discuss how our knowledge of life beyond earth benefits from the input of volunteers and Citizen Science.
Main Image: The Click Panel, in the BBC Radio Theatre, London, with presenter Gareth Mitchell (standing).
Last on
Broadcast