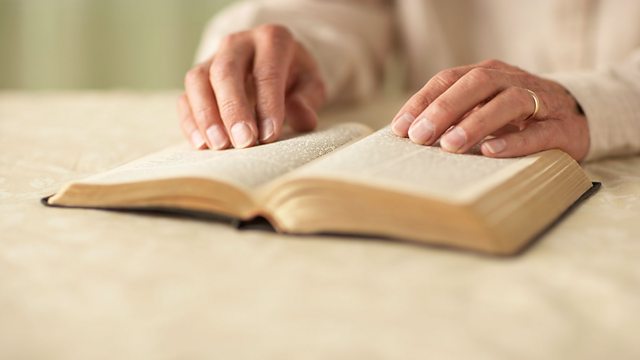 "Great stories offer, somewhere, the possibility of redemption." - Elizabeth Oldfield - 21/03/15
Good morning. Many of you will know that the Tower of London was invaded this week by something slightly less sombre than a sea of poppies-the entire cast of Game of Thrones.
This fantasy drama series, based on the books by George RR Martin has become one of the most watched TV programmes of modern times, and the premiere of series 5 was held here in London. I've been a real fan, enjoying the immersive, medieval world and the epic, Tolstoy-esque cast of characters. However, though I long for the next instalment, I'm always left feeling a bit....flat afterwards. One of the reviews this week identified the source of my discomfort. It asked, not whether viewers can cope with the levels of sex and violence (they clearly can) but "will fifty hours in a world without hope prove too much for many to bear?"
Stories are important. Anthropologists, psychologists, and theologians agree that the stories we tell about ourselves, and the world we live in, form us.
It seems humans crave beginnings and endings, jeopardy, conflict, climax and resolution. We all weave our own personal stories into larger ones; we give narrative form to company reviews, fundraising campaigns, political manifestos. And the stories we consume, whether fiction or non fiction, both reflect and inform what we think humans are like, what life really is.
Game of Thrones is great entertainment, but I don't think it will endure, passed down hand to hand across generations like the best stories are. Great stories reflect the world to us and help us see it anew. Something in them, no matter how outlandish the setting, should feel like truth.
And the truth about the world, within Christian thought at the very least, is that there is hope. Great stories offer, somewhere, the possibility of redemption. Flannery O'Connor, the grande dame of American literature, said: "There is something in us, as storytellers and as listeners to stories, that demands the redemptive act, that demands that what falls at least be offered the chance to be restored."
I don't want a diet of disneyfied, Pollyanna stories. I want stories which look the rage and the filth and the misery of the world full in the face, which don't flinch from our capacity for evil or from how hard hope can be to hold onto. Game of Thrones certainly does that. But I do want stories which reflect where I think we really are: in the middle of a story that we can't quite see the end of, which something in our guts tells us must offer the possibility of redemption. An ending in which, if we want it, what is broken can be made new and what is wounded can be healed.