Main content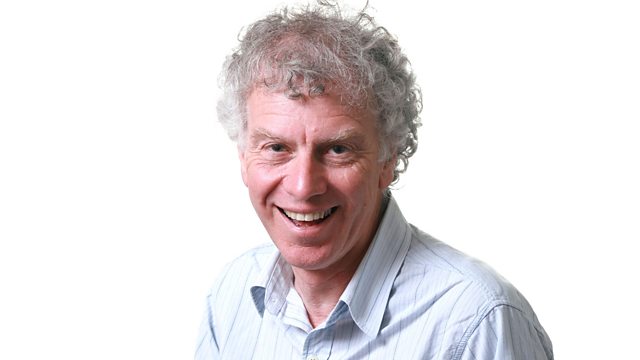 28/03/2015: Special Guest - Hattie Briggs
Johnny's special guest this week is Stroud singer/songwriter Hattie Briggs talking about her new album. There'll also be music from Rachael Sage with Judy Collins, Jim Causley, The Foxglove Trio and Gareth Davies-Jones - Plus a preview of forthcoming events in with the weekly gig guide.
Last on

BBC Radio Gloucestershire
Gig Guide
(for all dance clubs, sessions, etc… see: www.glosfolk.org.uk)
 Sat 28
Kathryn Roberts & Sean Lakeman -+ support Hattie Briggs – The Convent, South Woodchester near Nailsworth
Roy Bailey -- Everyman Studio Theatre, Cheltenham 8pm
Fake Thackray at Cranham Village Hall, Cranham,  Stroud GL4 8HP Info: 01452 812943
Ukelele Night – at The Playhouse Theatre in Cheltenham (a precursor to 6th UK Uke Festival in June in Cheltenham)
North Forest Ceilidh at Huntley Village Hall, North Road, Huntley, Glos GL19 3DU with Forest Brown Band, caller Richard Hannah £6 BYO Drinks, families welcome  Info: David   01531 820687
French Dance Stroud pres Levriad at Horsley V Hall nr Nailsworth- 8 -12pm workshops from 4-6 and at 7.15pm Tickets/information from Peter on 07800 727570
Andy Cutting  with Tony McManus - Bristol Folk House doors 7.30pm -£10  in advance     ashkeysmusic website
Bluegrass & Beyond – Carrivick Sisters / Cardboard Fox/ Rachel Eddy- Wilts Music Centre, B on Avon 7.30pm 01225 860100 Domenic DeCicco and Seeds of Evergreen - Chapel Arts in Bath
Sun 29 
Kathryn Roberts & Sean Lakeman + support Hattie Briggs – Chipping Norton Theatre
The Foxglove Trio - Forest Folk Club, Miners Arms Whitecroft nr Lydney 8pm
Blind River Scare (Americana from S Wales band)  + Stroud duo The Peeky Blinders - The Black Book Café, Nelson St, Stroud 2-4pm free
Dan Korn – s/s Prince Albert, Stroud
Nicola Clark & friends – present Goddesses in the Goods Shed at Tetbury 7-9pm A Celtic calendar in songs and paintings
Mon 30
Cheltenham folk dance club meets Mondays in term time at Holy Trinity School, Sherborne St, Cheltenham GL52 2JP 7.30pm – 9.30pm All welcome.
Cheltenham Ukulele Club meets every Monday at the Exmouth Arms, Bath Road, Cheltenham
Tues 31
Irish music session at the Daneway Inn, Sapperton, Cirencester GL7  6LN Info: 01285 760297
Folk at Frampton - Every Tuesday at Frampton Village Hall
APRIL
Wed 1 
Jim Causley & Lukas Drinkwater - Prince Albert, Stroud
The Square Folk Dance Club, Witcombe Village Hall
Feast of Fiddles Spring Tour – Worcester Huntingdon Hall 8pm
Singaraound - White Horse Folk Club (ev 1st and 3rd Wed)  now at Church Room, Vicarage Lane. Highworth. SN6  7AD
Thu 2
Andy White (Irish s/s) - Prince Albert, Stroud
The Furrow Collective – Cornerstone Arts in Didcot
Michael Messer & Manish Pringle with tabla player Gurdain Rayatt at Pound Arts in Corsham
Fri 3 
Moore Moss Rutter - The Convent, South Woodchester nr Nailsworth 8.30pm
Open House - Swindon FSC- Ashford Rd Social Club 8.15pm
Singers Night- Somers TFC at Alma tavern in Worcester 8.30pm
Michael Messer & Manish Pringle with tabla player Gurdain Rayatt at Salisbury Arts Centre
Sat 4
Stroud Ceilidh - at The Sub Rooms With the Ship Band (led by Adam Woolley who hails from Bristol)
Canadian trio Red Moon Road play Wychwood Folk Club at The Tiddy Hall Ascott u Wychwood 8pm  Masterful story telling. Haunting three part harmonies. Tickets 01993831427 / 07870563299
The Furrow Collective – St George's in Bristol
Sun 5 Easter Day
Gloucester Quays Garden Party – inc new band Bewelian
The Model Folk -  a band playing a frenzy of folk and roll- Prince Albert, Stroud
Michael Messer & Manish Pringle with tabla player Gurdain Rayatt at Bristol Folk House
Mon 6
Wimberry Clog are doing their Easter Monday tour with Forest of Dean Morris Men -  Newnham Clock 10.30 : Norchard Railway Centre 11.30 : Beechenhurst 2pm ; Speech House 3pm.. Info: Barbara  01594 830248 
Randwick Easter Ceilidh, various callers, Randwick Raddle Men (additional musicians welcome) The Village Hall, no admission fee, donation to cancer research BYO Drinks 7.30pm Info: 01452, 410885
Broadcast
BBC Radio Gloucestershire