Main content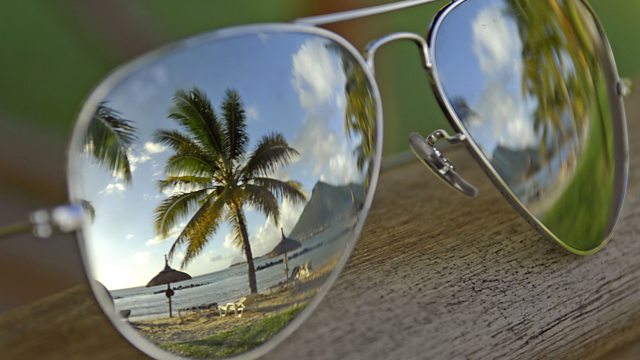 Déjà Vu
Is déjà vu a brain glitch, something triggered by the broader environment or a more mystical phenomenon. Bridget Kendall talks to cognitive neuropsychologist Chris Moulin, cognitive psychologist Anne Cleary and novelist and academic Chigozie Obioma.
Chapters
Chris Moulin

Is déjà vu a glitch in brain? Chris Moulin thinks it is.

Duration: 07:17

Anne Cleary

How memory can be an important component of déjà vu

Duration: 12:02

60 Second Idea (Chris Moulin)

Remembering the dead. A kind of 'facebook' for loved ones who've passed away.

Duration: 03:16

Chigozie Obioma

How déjà vu is important in literature and some African societies.

Duration: 14:43

Chris Moulin

Dr Chris Moulin is a cognitive neuropsychologist at the Université de Bourgogne, Dijon, France. He researches the science of déjà vu. 

"Déjà vu is a fault in a kind of cognitive process that is going on in the background all the time. When it goes wrong, it's very striking," says Moulin. "At the extreme, patients with permanent déjà vu - dubbed déjà vécu, for already experienced - actually make up stories to make sense of it".

He believes that déjà vu is caused not by genuine memories but erroneous activity in the brain.

Anne Cleary

Anne Cleary is a Professor of Cognitive Psychology at the Colorado State University.

Anne thinks that déjà vu has environmental influences—that is, external situations that trigger a reaction in the brain, and that genuine (not just false) memories and familiarity play a big part in its makeup.

Chigozie Obioma

Chigozie Obioma was born in Nigeria. He now lives in the United States where he is a Fiction Fellow at the University of Michigan.

His novel 'The Fisherman' is told from the point of view of nine-year-old Benjamin, the youngest of four brothers. The book is the Cain and Abel-esque story of a childhood in 1990s Nigeria and deals with themes of familiarity, repetition and memory.

Chigozie is interested in deja vu both as a writer and from the perspective of his Nigerian heritage.

Sixty Second Idea to Change the World

Chris Moulin wants to preserve memories of friends and family.

'We have long thought that memory is the storehouse of our identity: we are our memory. But what about other people's lives?  How do we best remember somebody else? This question is never more important than for our friends and family who have died.  I think that memory research and technology has a lot to contribute to how we can better remember someone else'.