Main content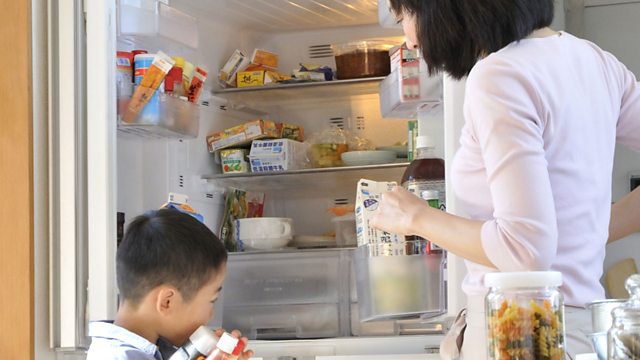 Fridgeonomics
How the fridge has transformed people's lives around the world.
At first glance the refrigerator may not seem all that revolutionary, but this humble appliance has transformed countless lives in ways many of us probably take for granted.
So what's so special about the fridge? Most obviously it allows you to change your diet, which has consequences for your health. And when people in their millions are getting richer, buying fridges, and eating differently, there are consequences for public health, the local economy and the environment. Then there is the impact on lifestyle. In developing countries it would enable a woman to save hours each day having to prepare a fresh meal for her family, giving her the flexibility to work more hours in a higher paying industry.
By delving into the contents of fridges around the world, Elizabeth Ohene tells the story of how the fridge has transformed our lives, exploring connected themes of wealth, diet, education and the environment.
The differences between the contents of the world's fridges will be stark – from the wastefully over-stocked, to the poignantly bare – and fascinating, from ubiquitous global brands to curious local alternatives.
(Photo: Woman opening a fridge. Credit: Thinkstock)