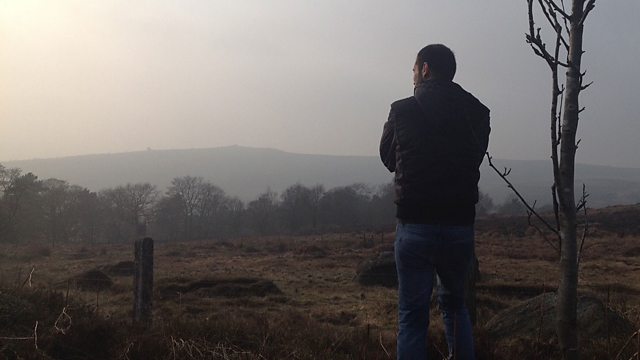 The Refugee Journey
At the mercy of people smugglers, they are transported by night, walking overland and travelling by sea, hiding during the day. These are journeys that are long, costly, and sometimes deadly.
Mike Williams follows the journeys of 'Howram', a Kurdish man who fled Saddam Hussein's Iraq, and 'Hatem', a Syrian, who walked through 14 countries before reaching the UK. Both journeys were long and perilous and the men left countries and families they loved. They speak of the smugglers who transported them from the Middle East and into Europe and the brutalising experiences they went through.
We hear from the acclaimed Palestine Syrian musician and composer, Abo Gabi, who fled the besieged Syrian city of Yamouk, first for Beirut in Lebanon, then for Paris. The smugglers, he believes, are the new warlords. He asks what home means when your city has been destroyed and your family and friends have been tortured and killed?
Produced by Angela Robson
(Image: Hatem, who fled Syria and walked through 14 countries transported by different groups of smugglers. Photo: BBC copyright)
Last on
Sat 28 Mar 2015
23:32

GMT