Main content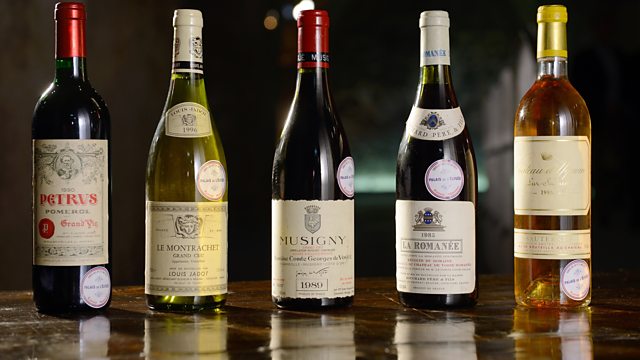 Fighting Food Crime
The risks of food fraud sourced via a complicated global supply chain and the people trying to fight it.
We meet some of the people fighting food fraud around the world. Manuela Saragosa asks what risks the consumer faces when they buy food that has reached super-market shelves via a complicated global supply chain, and speaks to some of the people working to improve the traceability of our food.
We meet the 'wine police' asked to investigate the origins of a $26,000 bottle of Petrus. Also, the leader of the 'flying squad' of the Danish Food Administration talks about what happens when the food company you are investigating only has a mailbox for an address. Plus, tracing food at an atomic level - how a new method for detecting food fraud has its origins in crime scene investigations.
(Photo: From left, a bottle 1990 Bordeaux's Chateau Petrus, a 1996 Le Montrachet Grand Cru, a 1989 Musigny Grand Cru, a 1985 La Romanee and a bottle of 1986 Chateau d'Yquem of 1986. Credit: Feferberg/AFP/Getty Images)