Main content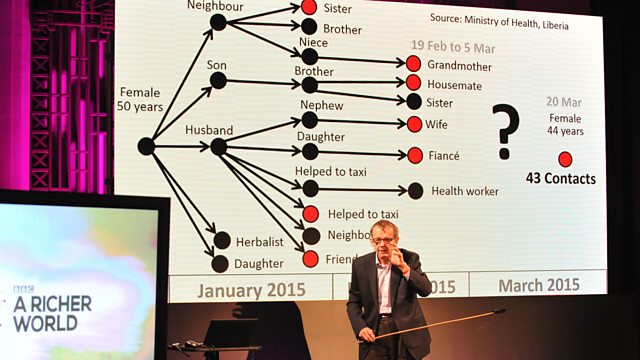 Understanding Ebola
What the recent outbreak of Ebola says about how far Africa has come in development.
Hans Rosling, the man who makes statistics spellbinding and the World Health Organisation's Ebola expert, Margaret Lamunu, talk to Tim Harford about their experience helping to fight the disease in West Africa on Monday at 13:00 GMT.
As part of A Richer World season, they discuss the unexpected difficulties and the unknown tactics used to battle this terrible disease in front of a live audience at the BBC Radio Theatre.
And Hans will explain a paradox - that this crisis shows us just how far Africa has come in development. You can put your own questions to Hans Rosling and Margaret Lamunu by using the twitter hashtag #bbcricherworld.
(Image: Hans Rosling. Credit: Gapminder/Stefan Nilsson)
Clips