Main content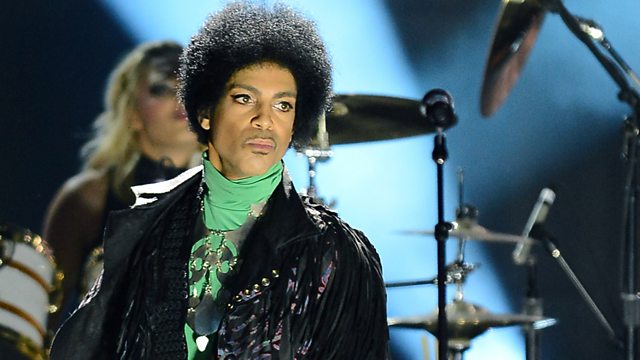 Hunting for Prince's Vault
Does Prince really have thousands of unreleased tracks hidden in an underground vault? Mobeen Azhar travels to Minneapolis to find out the hidden chapter of this man's story.
On September 25th 2020 Sign of the Times Deluxe was released, featuring remastered tracks from the classic 1987 album and 63 previously unreleased tracks from Prince's legendary vault.
This programme – recorded in 2015, prior to Prince's untimely death – is a journey into the whirlwind creative impulses which animate one of pop music's most respected figures. Mobeen Azhar visited Minneapolis and Los Angeles to talk to musicians, proteges and engineers who portrayed Prince as modern day Mozart with an unrelenting urge to make music. Composer Brent Fischer and protégé Cat Glover shared details of their favourite songs from the vault. Sound engineer Susan Rogers provided a rare insight into why a lot of that material wasn't released prior to Prince's death.
Former band mates Sonny T, Michael Bland and Eric Leeds talked about Prince's creative process and manager Alan Leeds explained why the music in the vault is such an important part of Prince's legacy.
Producers: Ben Carter and Mobeen Azhar
Last on
Contributors include:
Brent Fischer, Grammy winning composer and Prince collaborator
Sonny Thompson, childhood friend and bass guitarist with the New Power Generation
Susan Rogers, Prince's studio engineer from 1985-1989
Matt (Dr) Fink, keyboard player
Catherine (Cat) Glover, part of Prince's Sign O The Times and Lovesexy bands
Eric Leeds, saxophonist
Michael Bland, drummer with the New Power Generation
Alan Leeds, tour manager and head of Paisley Park Records from 1986-1992
Hans Martin Buff, Prince's former sound engineer

Broadcasts