Main content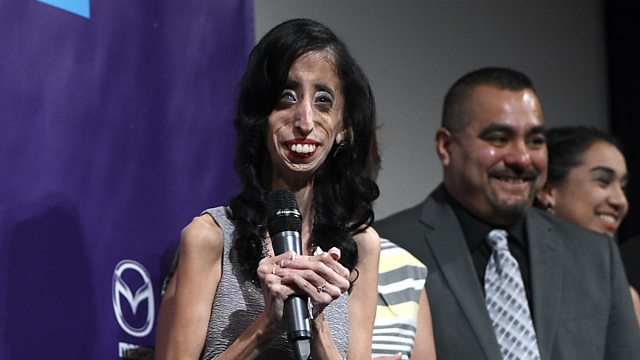 SXSW ovation for anti-bullying activist Lizze Velásquez
When she was 17 Lizzie Velásquez stumbled across a YouTube video entitled "The World's Ugliest Woman". What she didn't expect was that the woman featured in the video would be her. It was an eight-second clip and had been watched over four million times.
Ms Velasquez decided to take on the internet bullies and has now got 240,000 subscribers to her own YouTube channel and her TED talk entitled "How do you define yourself?" has been watched over seven million times on YouTube.
A new film has just premiered at the South by South-west festival in Austen, Texas. 'A BRAVE HEART' is a documentary following the journey of Lizzie from cyber-bullying victim to anti-bullying activist.
Film-maker Sara Hirsch Bordo joined Stephen Nolan to talk about working with such an inspirational woman.
This clip is originally from the Stephen Nolan programme on Saturday 14 March 2015.
Duration: