Main content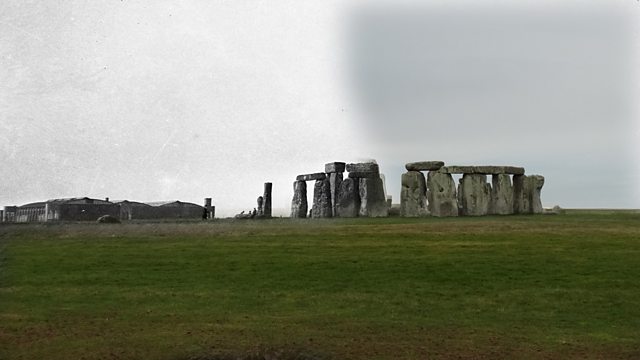 Stonehenge, Salisbury: Did WW1 Pilots Want the Stones Knocked Down?
Thousands of motorists pass Stonehenge every day. But as they drive along the A303, how many of them realise they're driving straight through the site of a World War One military airfield?
In 1917, buildings and grass landing strips were erected within sight of the world famous stones. The Royal Flying Corps used the site to train aircrews. In 1918, the No. 1 School of Aerial Navigation and Bomb Dropping moved in.
Despite a short history, a rumour persists that the military wanted Stonehenge demolished because the stones were a hazard to flying.
The airfield was only operational for four years, whilst technical buildings on either side of what is now the A303, lingered on into the 1930s.
Location: Stonehenge, Salisbury, Wiltshire SP4 7DE
Image: Stonehenge airfield during the war, courtesy of TTS Media Beminster, compared to how it stands today
Duration:
More clips from World War One At Home