Main content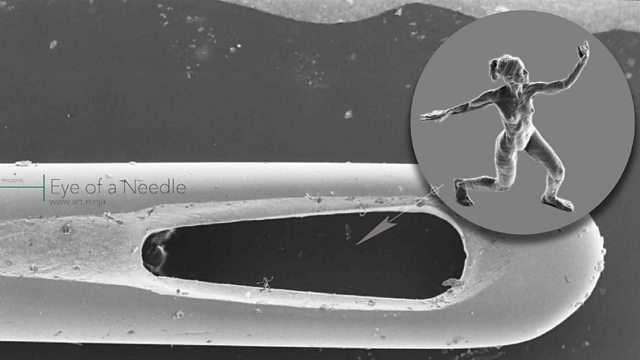 World's smallest sculptures crushed by artist's colleague
Artist, John Hurwitz, used 3D printing technology to construct sculptures 'narrower than the width of a human hair', before they were unknowingly crushed by a photographer.
Although he doesn't blame the colleague who destroyed the tiny sculptures, which took months to make, he expected the photographer to "be on his knees in tears" with remorse.
The sculptures are of "the smallest possible scale imaginable" according to the artist, and are detailed versions of human figures.
This clip is originally from 5 live Drive on Tuesday 10 March 2015.
Duration: