Main content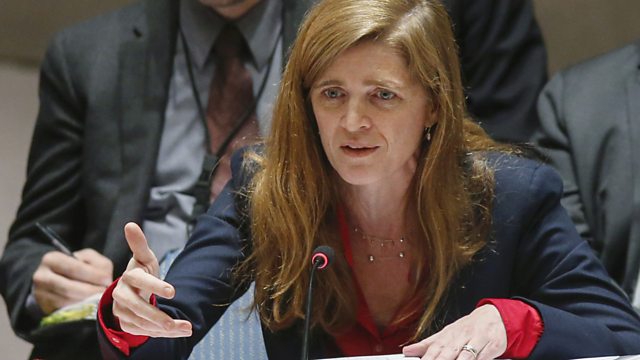 Samantha Power concerned by European defence budget cuts
Samantha Power, the American ambassador to the United Nations, made a speech on March 9, in which she warned of a "dangerous" gulf emerging between what the United States is spending on defence and what Europe is spending. Including Britain.
Britain are one of the very few countries in Nato who've honoured the commitment to spend 2% of our GDP on defence, but not for much longer it seems.
Foreign diplomats are usually pretty reluctant to criticise their allies. That applies especially to the United States and Britain.
Duration:
More clips from 10/03/2015