Main content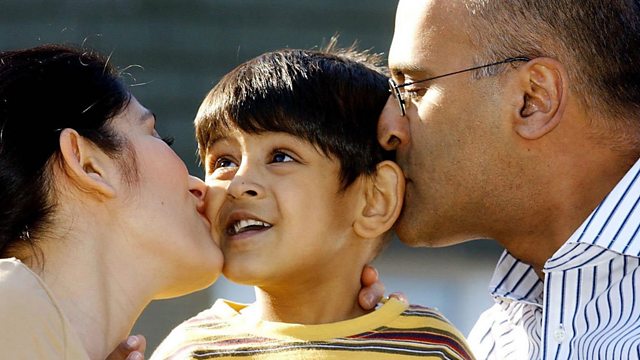 Changing the Law to Save my Son's Life
Shahana Hashmi fought a legal batter for the right to select an embryo to save her son and won.
Shahana Hashmi's son Zain was born with a rare and very debilitating blood disorder, but Shahana discovered a potential solution. She could give birth to a so-called 'saviour sibling' - a brother or sister for Zain who would be selected as an embryo to provide an exact tissue match which could cure his problems. She tells us about the lengthy battle she fought - and won - to finally get permission to undergo the technique in the UK.
John Cummings is a retired lawyer who has built the USA's first museum of slavery called The Whitney Plantation museum in the small town of Wallace, Louisiana. Over the last 15 years, John has spent eight million dollars to build the museum on an old sugar plantation on the bank of the Mississippi. In doing so, he has created a powerful - sometimes shocking - commemoration of the lives and deaths of slaves, featuring recordings of their stories in their own voices.
Finland has announced that its entry for the Europe wide Eurovision song contest will be performed by an unusual punk band called Pertti Kurikka's Nameday. They are very different from most bands in one respect - all four members have learning disabilities and some of them live in sheltered housing. Outlook's Lucy Ash went to meet bass player Sami Helle. He told her how the band was formed.
Dr Firas al-Kubaisy is one of the few paediatric cardiologists working in the Anbar region of Iraq. At one point, he was treating up to 60 children a week with serious heart defects in the city of Fallujah, but his life saving work was disrupted when fighting broke out between government troops and Isis early in 2014. Although Isis eventually took control of the city and Dr al-Kubaisy was forced to leave, he has returned several times in an attempt to look after his patients. He tells us about the terrible toll the conflict has taken on his young patients.
Canadian artist Tim Okamura knows what it is like to be 'different'. He is half Japanese and his grandparents were interned by the Canadian government during World War Two. Tim grew up feeling that he didn't quite fit in with the rest of society. It is one reason why he paints portraits of African-American women who he says are often ignored or denied a voice of their own. Jane O'Brien has been to meet him at his latest exhibition in Miami.
(Photo: Zain Hashmi with his parents in 2003. Credit: John Giles/PA)