Main content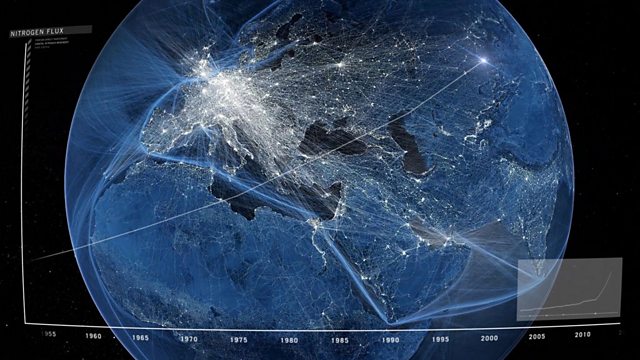 Anthropocene Start Date
Did humans launch a new period in geological history in the Sixteen Century? How should we feel towards robots? The Space Launch System - NASA's rocket to get people to Mars.
When did the Age of Man begin?
Have humans launched a new period in geological history and did it begin when Europe invaded the Americas in the 1500's?
Robots and Us
Robots: How do we feel and how should we feel about our artificially intelligent creations?
NASA's Space Launch System
The latest progress on NASA's rocket to get people to Mars.
LHC to switch and seek Dark Matter
Dark matter – will the Large Hadron Collider in Switzerland find the elusive stuff which dominates the Universe?
Selective Mutism
Comedian Helen Keen explores Selective Mutism – a condition that she had as child and teenager.
Prehistoric 'lobster'
The gigantic prehistoric 'lobster' which ate like a whale.
Science Secrets of the Finest Fiddles
Physics cracks the secret of the best sounding violins – it's the length of the f hole in a Stradivarius.
Producer: Andrew Luck-Baker
Photo: Anthropocene data visualisation.
Photo Credit: International Geosphere-Biosphere Programme and Globaia.
Chapters
When did the Age of Man begin?

Have humans launched a new period in geological history?

Duration: 09:05

Robots and Us

How do we feel and how should we feel about our artificially intelligent creations?

Duration: 07:05

NASA's Space Launch System

The latest progress on NASA's rocket to get people to Mars

Duration: 06:03

LHC to switch and seek Dark Matter

Will the Large Hadron Collider in Switzerland find the elusive stuff?

Duration: 07:18

Selective Mutism

Comedian Helen Keen explores Selective Mutism

Duration: 08:58

Prehistoric 'lobster'

The gigantic prehistoric 'lobster' which ate like a whale.

Duration: 01:44

Science Secrets of the Finest Fiddles

Physics cracks the secret of the best sounding violins

Duration: 07:40