Main content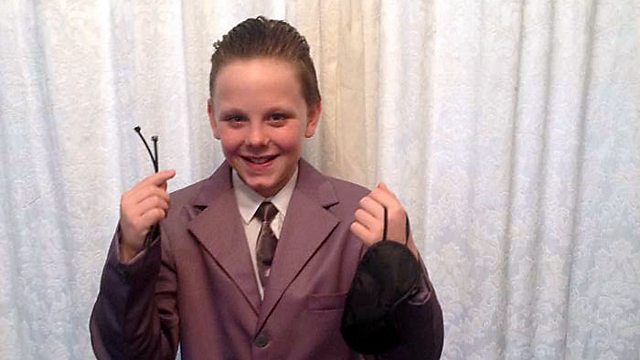 Mum on stir caused by son's Fifty Shades of Grey character
11-year-old Liam Scholes was apparently excluded from his school's World Book Day photo after dressing up as Christian Grey from the Fifty Shades of Grey trilogy.
Mum Nicola said they have been "shocked" by the response to the "tongue-in-cheek" costume which was chosen by Liam himself. She said he had not read the book but had learnt about the character from media coverage and Twitter.
The costume consisted of a grey suit with an eye-mask and a couple of small cable ties. Liam was told by the school that he had to change character and be James Bond instead.
Nicola, a primary school teacher, said "the way I see it, James Bond is a promiscuous character who kills people" and not a more suitable character than Christian Grey.
5 live contacted the school for comment but have yet to receive a reply.
This clip is originally from 5 live Breakfast on Friday 6 March 2015.
Duration:
More clips from In Short