Main content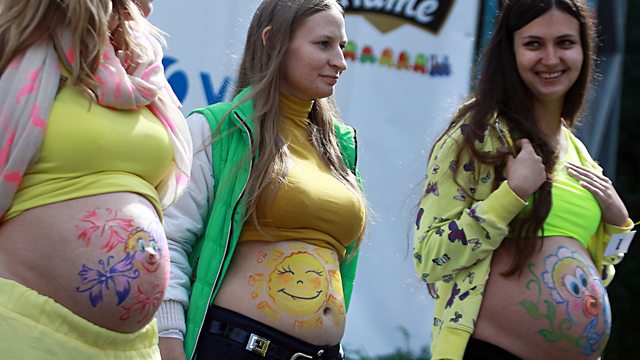 Eating For Two?
Exploring the medical and cultural dimensions of the prenatal diet.
What do snails, tamarind and parsley all have in common? They are all foods that - according to World Service followers on twitter- pregnant women have been told to avoid around the world. We explore the prenatal diet, and ask whether the advice that pregnant women receive about what they should eat is based not only on medical understanding, but cultural understanding as well.
The Dutch Hunger Winter of 1944 was a famine that killed thousands. But this tragedy provided a study group - babies who were starved in the womb - who are studied for life long health changes. From them, we learn that what our grandmothers eat may have consequences for us. We discuss what happens if you go through pregnancy when you are living in a culture different to the one in which you were raised. We look at how personalised nutrition will customise pregnant mothers' diets in the future, and we hear how an Indian initiative is combatting maternal malnutrition by feeding mothers fortified samosas, not vitamins.
(Photo: Belarussian women attend an annual parade for pregnant women in central Minsk. Credit: Sergei Gapon/AFP/Getty Images)