Main content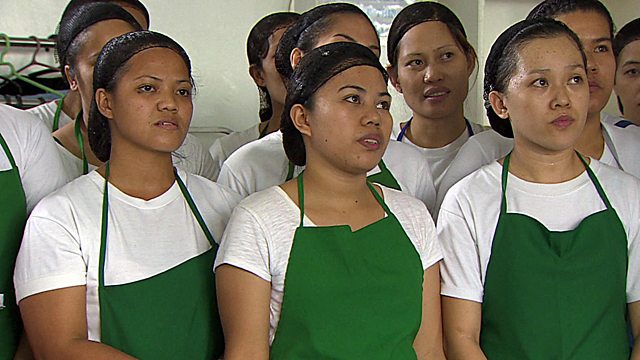 The Filipino women training as overseas domestic servants
At least 10 million Filipino work overseas - their remittances account for about 10% of the country's Gross Domestic Product (GDP) and feeds millions of families back home.
The money is so important to the economy the government funds technical education such as academies for maids and domestic servants.
For HARDtalk on the Road Stephen Sackur visits one academy to find out more.
Duration: