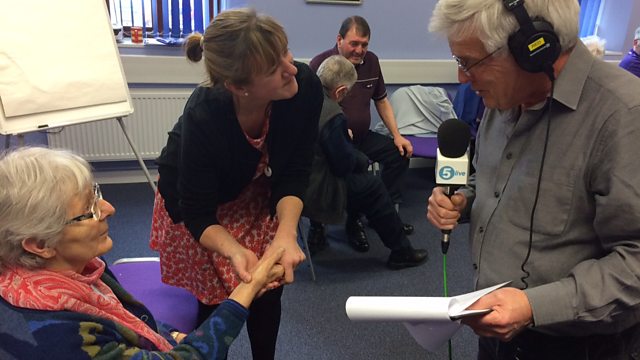 Dealing with life after a stroke
A collection of stories from victims and experts on dealing with life after a stroke, broadcast from the Life After Stroke centre in Bromsgrove in the West Midlands.
Around 150,000 people have a stroke every year in the UK. 50,000 will make a full recovery, 50,000 will be left with a severe disability and 50,000 will die.
Peter Allen spoke to Marion Walker from the centre, a Professor in Stroke Rehabilitation at the University of Nottingham, who said "one of the main risk factors for stroke, is high blood pressure".
He also spoke to stroke victims, and those taking care of loved ones who have suffered from a stroke.
This clip is originally from 5 live Daily on Thursday 5 March 2015.