Main content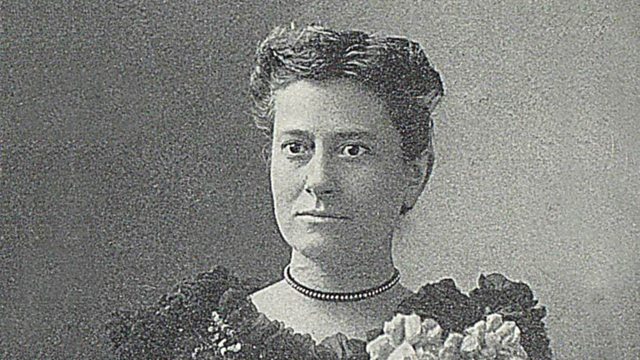 Williamina Fleming, Astronomer
Dr Susie Mitchell tells the story of how a young emigrant from Dundee was forced to find work in Boston as a housekeeper, but went on to become one of the most important astronomers of the time.
Photograph reproduced by permission of the National Library of Scotland.
Last on

More episodes
Previous
You are at the first episode
Decoding the night sky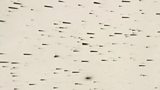 This is an example of the type of photograph Williamina Fleming and her team spent their days examining.

It's a spectrum photograph of an area of the night sky, taken through a telescope. Because it's a negative, the dark sky appears white, and each dark line is the light from a star. It was photographed through a prism so that the white light from each star is spread out into a stripe.
In colour, each stripe would be a look like a small rainbow, but since there was only had black and white photography in those days, the stripes look more like barcodes, with tiny areas of darker and lighter shades of grey.
It must have been eye-straining work examining these lines, but the Harvard women became highly expert at it and were able to discover lots of information about the stars from pictures like this.
Broadcasts