Main content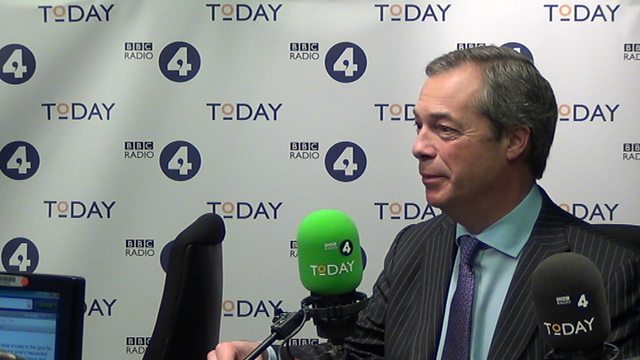 Farage: 'I want net migration brought back to normality'
Nigel Farage has told the programme he would not bring in an immigration cap but wanted net migration figures to 'return to normality'.
Farage defined normality as net migration between 20,000 and 50,000 a year which he said 'led to us having the best integrated ethnic minorities in Europe'.
Farage said he wanted an Australian style points system to be brought saying:
"I would be happy if our immigration system was based on taking the right people who would benefit this country regardless of where they come from."
Duration:
More clips from 04/03/2015