Main content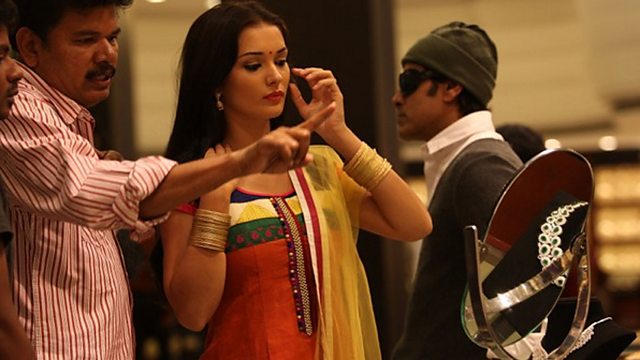 Liverpool Schoolgirl to Bollywood Star
Amy Jackson is from the north of England, but she was talent spotted to become one of the hottest stars in Bollywood. She tells Matthew Bannister about her extraordinary career.
At the age of 23, Amy Jackson is one of Bollywood's hottest stars. She has appeared in four hit movies and is mobbed by fans wherever she goes in India. But Amy is a white woman from the north of England who could not speak a word of Hindi and had never acted before when she landed her first role. She made her screen debut in 2010 in Madrasapattinam. After a whirlwind career, her fifth Bollywood film, I, has just been released. It is the most expensive movie ever made in India.
For the last 18 years a Belgian psychologist called Koen Sevenants has been trying to help the the abandoned children of parents who have been sent to prison in China. Many end up living rough and facing abuse and violence on the streets. Koen has set up an organisation called Morning Tears which offers support and lobbies on behalf of the children.
More than half the rubbish in developing countries' cities is dealt with by informal waste pickers. In India they are "untouchables", part of the lowest social group, and largely overlooked by the people they serve. But in Bangalore that is changing. Waste pickers who sign up with 'Hasiru Dala', or Green Force, now have uniforms, ID badges, and access to training. The woman behind the change is Nalini Shekhar. For over 30 years she has been helping India's marginalised communities.
Cedric Villani is probably one of the only mathematicians in the world who gets stopped by fans walking down the street. In his home country of France, Cedric is instantly recognisable because of his flamboyant dress sense. In the academic world he is just as famous for winning the Fields Medal, an honour which is sometimes called the Nobel Prize of maths. He has even been called "the Lady Gaga of mathematics".
Ali Banisadr grew up in the Iranian capital Tehran in the 1970s and 80s surrounded by the sounds of the bombing of the Iran-Iraq war. As a child, he started painting pictures of monsters to make sense of the sounds he heard. Now, as an internationally successful artist, he makes large and complex paintings, patterned with frenzied, surrealist figures. And his painting is all based on a synaesthesia - where each stroke of the paintbrush relates to a sound in his head.
(Picture: Amy Jackson (centre) in her dressing room)
Last on