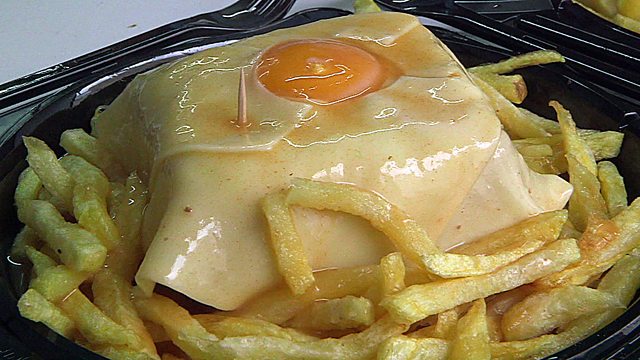 The sandwich with its own festival
The Francesinha or Little Frenchie is the gastronomic symbol of Porto.
Made of bread, ham, steak, sausage and covered with cheese and a thick sauce, the sandwich is so popular it even has its own festival.
BBC Travel Show's Ade Adeptian finds out more.