Main content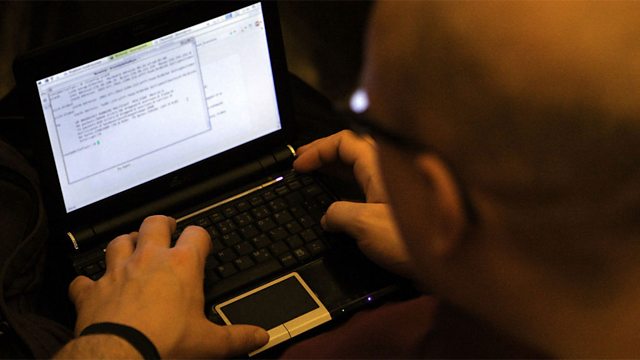 Hacked by Isis?
Hacked by Isis? FutureFest; Snail Mail vs Email; Asa preserving African culture
The FBI is investigating the hacking of a number of small business websites in the US and Europe by people claiming to be affiliated with Islamic State (Isis). The Isis logo appeared on the landing pages of the targeted websites along with the message: "Hacked by Islamic State (Isis). We are everywhere." Click talks to the analyst, Warwick Ashford about the threat from hacking.
FutureFest
Developed by NESTA, and curated by Pat Kane, the second edition of FutureFest gathers together radical thinkers, makers and performers to create an immersive experience of what the world might be like in decades to come.
The associate curator, Ghislaine Boddington, leads discussions on the fate of humanity in the face of automation, and has curated the Human Machine Interface Robotics part of the FutureFest exhibition. Click interviews Pat Kane and Ghislaine Boddington.
Snail Mail v Email
Anand Jagatia reports on the drive to slow down and personalise our use of the algorithms that underpin our use of technology. The feature includes a demonstration of Inkly tech that enables you to write emails in your own handwriting, and the Snail my Email project in which volunteers transcribe (handwrite) strangers' emails and then put them in the post.
Asa Preserving African Culture
The Nigerian creative tech entrepreneur, Adebayo Adegbembo, is the man behind the digital platform Asa. His aim is to promote and preserve African cultures among kids aged two to 12 across the globe, and to challenge the declining interest and knowledge of indigenous African cultural traditions. Asa realises its vision by leveraging technology and innovation to creatively drive interests amongst kids. Click hears from Adebayo Adegbembo.
(Photo: A computer screen is filled with code © Joe Raedle/Getty Images)
Chapters
Hacked by Isis?

What is the real hacking threat from groups such as Isis?

Duration: 03:52

FutureFest

Experience what the world might be like in decades to come through immersion

Duration: 08:37

Snail Mail v Email

The drive to slow down and personalise our written communication

Duration: 05:19

Asa Preserving African Culture

Nigerian entrepreneur Adebayo Adegbembo on preserving African cultures amongst children

Duration: 05:32