Main content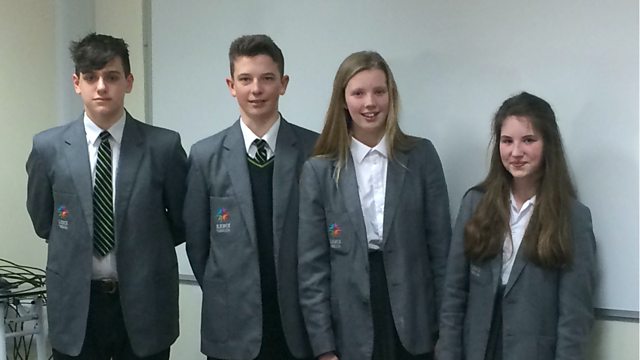 Sevenoaks: A town without a grammar school
In the latest of our coverage of 100 constituencies in the 100 days to the election, Sanchia Berg looks at the lack of grammar schools in Sevenoaks.
Sarah Randall sends her children to Tonbridge, 10 miles away, so they can attend a grammar school.
"Generally speaking, if your child passes the 11 plus, parents and the children themselves, want to go to a grammar school, and in Kent there is the 11-plus..... it seems crazy there isn't a grammar school being built in Sevenoaks," she said.
Mary Boyle is principal of the local Knole Academy, some of whose pupils are pictured above, runs a grammar stream at the school.
"We wanted to be able to provide for the students of Sevenoaks and the surrounding villages the same facilities, the same opportunities, the same education, as they would have in a grammar school," she said.
Duration:
Featured in...
Today visits 100 constituencies before the General Election polling day on May 7.
More clips from 02/03/2015
More clips from Today