Main content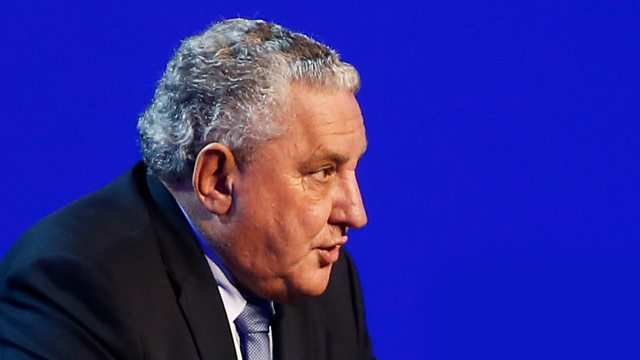 Fifa Vice-President: A winter World Cup is the 'right decision'
Fifa Vice-President, Jim Boyce, on the proposed dates for the Qatar 2022 football World Cup.
Jim Boyce, a Fifa vice-president, said it is "absolutely the right decision" and that there is "no way" the tournament could be held in Qatar in June and July.
"the world cup, for me, is the greatest sporting event in the calendar, not only for the players but for the thousands of spectators who will be going to the world cup and I think that the conditions have got to be right for the players and for the spectators", he said.
A Fifa taskforce has recommended that the 2022 World Cup in Qatar should take place in November and December.
Key football officials met in Doha to discuss a number of options following fears a summer event would endanger the health of players and fans.
Summer temperatures in Qatar can exceed 40C while those in November and December drop to around 25C.
"I hope common sense will prevail and people will sit down and come up with the right decision and to be honest with you I think winter is the right decision", Boyce said.
This clip is originally from 5 live Daily on Tuesday 24 February 2015.
Duration:
More clips from In Short