Main content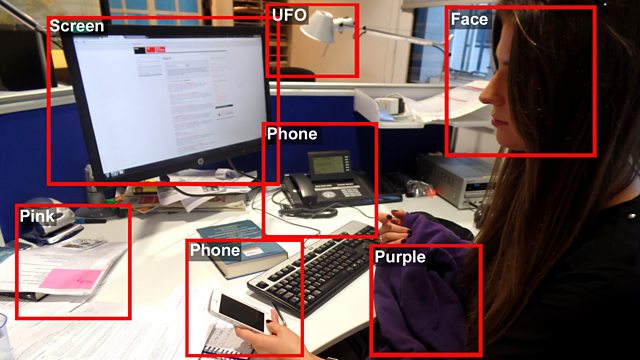 Deep Learning
Can deep learning transform our world? With machine-learning expert Zoubin Ghahramani, deep learning innovator Geoffrey Hinton and computer vision specialist,Trevor Darrell
Why is it harder for a robot to find a chessboard than to play chess? Bridget Kendall asks whether new uses of Deep Learning algorithms can transform the way computers interact with the world as she discusses neural networks with professor Zoubin Ghahramani, computer vision with professor Trevor Darrell and the problem of pet sheep with Deep Learning pioneer professor Geoffrey Hinton.
[Photo credit: Shan Pillay]
Chapters
Geoffrey Hinton

What is Deep Learning?

Duration: 07:14

Zoubin Ghahramani

How do humans and computers understand the world around them?

Duration: 12:06

60 Second Idea

Using machine-learning to help people learn

Duration: 04:36

Trevor Darrell

Advances in image captioning and robotics

Duration: 12:34

Geoffrey Hinton

Geoffrey Hinton is a Professor at the University of Toronto, one of the most important pioneers in the emerging field of Deep Learning and a leader of research at the tech company Google. He has been working on the use and development of deep neural networks and deep learning algorithms for over three decades.

Photo credit: Keith Penner

Zoubin Ghahramani

Zoubin Ghahramani is Professor of Information Engineering at the Univerity of Cambridge. He has a PhD in cognitive neuroscience, is an authority in machine-learning and researches the ways in which computers recognise statistical regularities and irregularities. 

Photo Credit: Owen Richards

Trevor Darrell

Trevor Darrell is a Professor at the University of California, Berkeley and the International Institute of Computer Science. He is an expert on computer vision and is very interested in recent advances in the use of Deep Learning algorithms in robots and domestic drones. Professor Darrell and his team are currently working on projects including advances in image captioning and improving the movement of robots and domestic drones.


60 Second Idea

Zoubin Ghahramani imagines a future in which any student around the world has access to a personalised computer algorithm that can teach any subject through a learning experience that's tailor-made to individual needs. Constantly adapting to what you've already learned and the gaps in your knowledge, the algorithm would be free and accessible to anyone with access to the web. Through machine learning, the algorithm would simultaneously keep track of other students around the world and by learning what worked for them, it can decide how best to teach you. It's a way of making sure that computers that learn also help people to learn.