Main content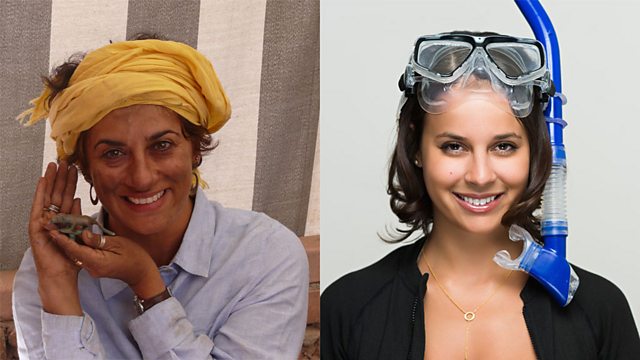 Exploring the Past: Salima Ikram and Justine Benanty
A Pakistani Egyptologist and a Brooklyn-born shipwreck on their fascination with digging up the past.
Salima Ikram was born in Pakistan and got hooked on ancient Egyptian artefacts through the pictures in a childhood book. Her fate as an Egyptologist was sealed when she came face-to-face, aged nine, with mesmerising statues in the Cairo museum; she decided then that finding out more about them would be her life's work. "Archaeologists are people who never grew up" she says. When not lecturing at the American University in Cairo, Salima will be somewhere dry, dusty, and dirty, recording ancient inscriptions or X-raying mummies - human and animal. Her role models in archaeology were women who had been working since the 1940s, but, she says sexism is still a problem and more so in the west than the east. The important thing, she says, "is to do what you want to do and do it very well."
Justine Benanty is a qualified pilot but as a maritime archaeologist her time is spent underwater rather than in the sky. At her first dig in Israel she realised that she hated wheelbarrows and got sunburnt too easily to work in the desert, so investigating shipwrecks became her focus. Her project for the last five years has been to tell the stories of the slaves, who were shipped across the Atlantic Ocean, through archaeology. It is a science which needs an image overhaul because, she says "there's nothing cooler than finding [...] a shipwreck at the bottom of the sea that no-one has seen for hundreds of years". She is a co-founder of the ArchaeoVenturers project, a collection of videos and blogs about issues in history and science, which also celebrates women's work in these fields.
(Photo: Salima Ikram and Justine Benanty. Credit: Salima Ikram - J. Rowland)
Last on

Clips

Broadcasts