Main content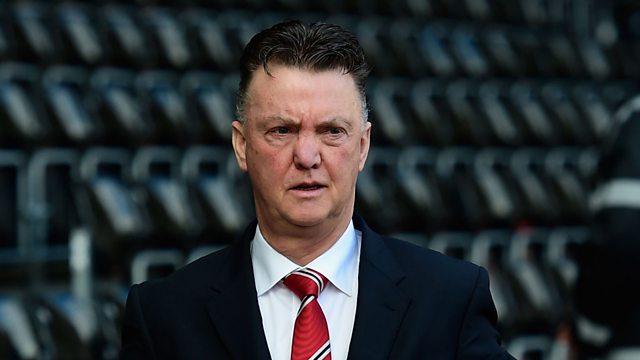 Lawrenson on Man United: 'Moyes would have gone weeks ago'
Mark Lawrenson says Manchester United under Louis van Gaal are 'pedestrian' and if David Moyes had been in charge their recent displays would have cost him his job.
Mark Lawrenson says the recent displays of Manchester United would have cost David Moyes his job had he been in charge.
Speaking after the 2-1 loss at Swansea, Lawrenson says United are 'pedestrian' and has questioned some of current manager Louis van Gaal's decisions.
'I find Man Utd very pedestrian and that's the first time in a long time you could say that about a Manchester United team.
'I think it's the coach and the way that he wants to play. Di Maria came in, and the first few games you thought 'wow, what a player.' He keeps changing his position. Everybody keeps changing in this search for a particular way.
'He's brought one or two of the kids in, simply not good enough. I'm not saying they're not good enough to be professional footballers or play in the Premier League but not good enough for what Manchester United need. It goes back to the manager and if that had been David Moyes he'd have gone weeks ago, nay months.'
This clip is from 5 live Sport, Sunday 22 February 2015.
Duration: