Main content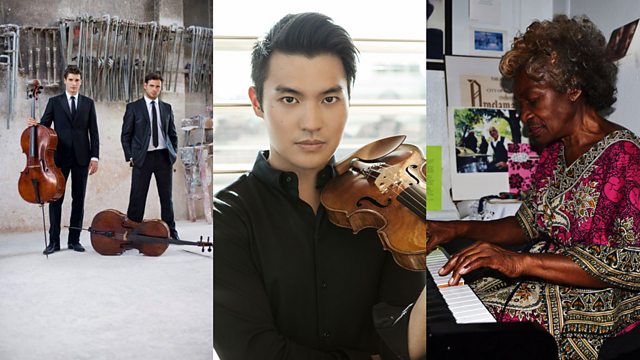 2Cellos, Violin Virtuso, Harlem Jazz
A Croatian cello revolution; Taiwanese-Australian violinist; Jazz in a Harlem home.
Life stories of the most interesting people from the world of artsLuka Sulic and Stjepan Hauser from Croatia who have gained a huge online following for their wild performances of pop and rock classics including Guns N Roses and Michael Jackson....on the cello.
Following the death of her son Philip in 1992, Harlem jazz musician Marjorie Eliot took quite an extraordinary decision. Every Sunday she would remember him and celebrate his life through Jazz music, offering free concerts in her apartment. For the past twenty two years she's being doing just that. Outlook's Matthew Nelson went along to one of her Sunday sessions.
Inti Castro is Chile's most famous street artist. His massive colourful murals can be seen on buildings across Santiago and the port town of Valparaiso. He started out when he was a teenager with a gang of graffiti artists painting by night, but today he is celebrated around the world. Jane Chambers has been to meet him.
Amitabh Bachchan is regarded as the best and most influential actor in Indian cinema history. He has starred in over 180 films in a 40 year career. One of his many fans is BBC Urdu's Dino Ali, who got the chance to interview the actor when he came to the UK recently. So how did it go?
Ray Chen is a Taiwanese-Australian virtuoso violinist. He tells Nicki Paxman how chopsticks and a guitar inspired him to pick up his instrument.
(Photo: 2cellos; Luka Sulic and Stjepan Hauser, Ray Chen, Marjorie Eliot)