Main content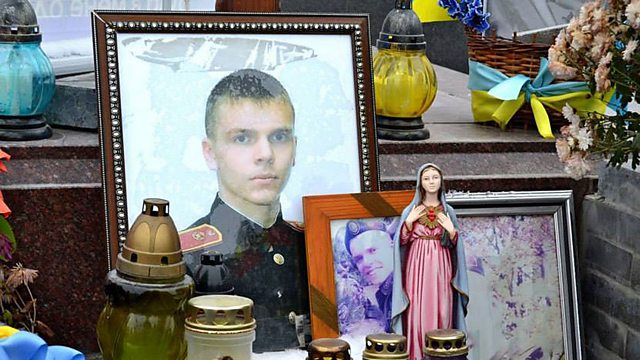 My "Hero Son" Shot Dead in Kiev
A year on from the Maidan massacre, a father's pride in his teenage son, shot by a sniper
A year on from Kiev's Maidan massacre, Volodomir Golodniuk talks about his pride in his teenage son, Ustym, shot dead by an unidentified sniper.
Dai Donovan and Jonathan Blake - a Welsh miner and English gay activist - recall the surprising alliance Lesbians and Gays Support the Miners or LGSM - that raised money to help support the families of Welsh miners in 1980s conservative Britain.
Janet and Graham Walton - the British couple who had six baby girls in four minutes. It was a world first, and the Waltons have lived in the media spotlight ever since.
Ray Chen - Taiwanese-Australian virtuoso violinist on how chopsticks and a guitar inspired him to pick up his instrument.
Picture: Photos of Ustym Golodniuk displayed as a memorial to him