Main content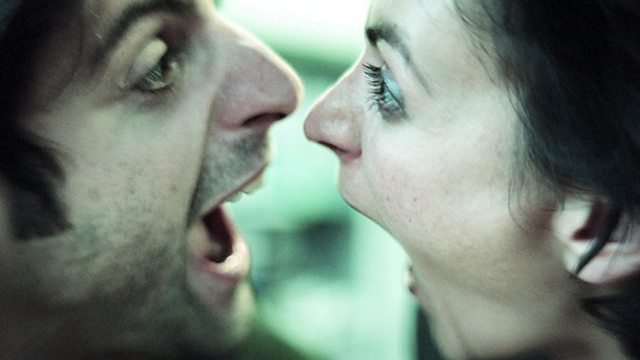 Dissent
What are the best strategies for agreeing to disagree? With sociologist John Hall, artist Bahia Shehab and business professor Erin Meyer.
Why is it that some parts of the world encourage differing views, while others find them rude or even dangerous? Is dissent on the ascent, or are we learning to respect opinions which differ from our own? Quentin Cooper discusses ways of managing disagreement with global business guru Erin Meyer, graffiti artist Bahia Shehab, and sociologist John Hall.
(Photo: Two people shouting at each other. Credit: Corbis)
Chapters
Erin Meyer

How different cultures say 'no'

Duration: 09:21

Bahia Shehab

The power of graffiti art

Duration: 09:50

60 Second Idea

A device that helps you avoid cultural misunderstandings

Duration: 04:54

John A. Hall

How to be civil about dissent

Duration: 12:17

Erin Meyer

Erin Meyer is a professor at INSEAD, one of the leading international business schools. Her work focuses on how the world's most successful managers navigate the complexities of cultural differences in a global environment. Living and working in Africa, Europe and the United States prompted Erin Meyer's study of the communication patterns and business systems of different parts of the world which she summarises in her book The Culture Map: Breaking through the invisible boundaries of global business.

Bahia Shehab

Bahia Shehab is associate professor of professional practice and director of the graphic design program at the American University in Cairo. Her artwork has been on display in exhibitions and galleries worldwide including China, Denmark, Germany, Italy, Lebanon, UAE, the US and the streets of Cairo. She is a TED Global Fellow and was selected as one of BBC's 100 Women impacting  the world for two consecutive years.

Photo credit: Bernhard Ludewig

You can see a selection of her graffiti work from the Egyptian revolution in the picture gallery above.

John A. Hall

John A. Hall is the James McGill Professor of Comparative Historical Sociology at McGill University. He is the author of The Importance of Being Civil; Coercion and Consent: Studies on the Modern State, Ernest Gellner: An Intellectual Biography, and the co-author of Is America Breaking Apart? In 2004, he was awarded the Prix Marcel Vincent and is a member of the Globalization and National Security Project.

Sixty Second Idea to Change the World

Erin Meyer wants to make our planet more harmonious and multi culturally aware by introducing a tool which would allow you to see how those from other countries perceive and understand your behaviour.  So if, when negotiating a merger in China, you sit casually at the seat farthest to and facing the door, a micro-dot sized 'earphone' would tell you that you have accidentally signalled to your hosts that you are the big boss of your group. Or, when you get off the phone with a counterpart in India and send off an email meticulously documenting what you two decided, you would be told that instead of showing good breeding you have signalled that you don't trust your colleague to follow-through.