Main content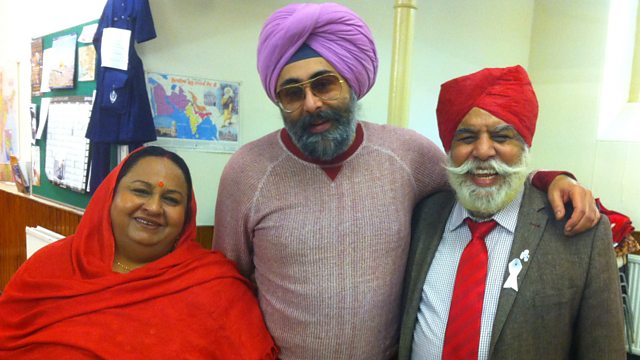 Food and Faith - Sikhism
Hardeep Singh Kohli explores the relationship between food and the major religions. He starts by looking at his own faith, Sikhism.
In this short series for Heart and Soul, Hardeep Singh Kohli explores the relationship between food and the major faiths and what the feasts, diets and the communal meals tell us about spirituality. Hardeep starts by considering his own faith – Sikhism.
In this first programme, he travels to Edinburgh and London to hear how thousands of people receive meals from the langar, or free kitchen, made by Sikh volunteers. In Southall, one temple offers a staggering 5,000 meals a day from early morning to late at night, while a group of young men and women take food out on the streets to those in need.
Hardeep also hears about the tensions between some who believe that only Amritdhari (baptised) Sikhs can prepare food for langar.
The langar was started by the first Sikh Guru, Guru Nanak Dev Ji. In a time of factions and divisions in India, Guru Nanak wanted all Sikh gurdwaras to serve langar to uphold the principle of equality between all people, regardless of religion, caste or social status. The tradition of langar expresses the ethics of sharing, community, inclusiveness and oneness of all humankind.
More than 500 years later, Hardeep explores why the langar meal is still playing a role in promoting equality in modern day society and how young Sikhs are taking the ethos a step further in the UK.
In the next programme, Hardeep will be speaking to the Jain community about their relationship with food.
(Photo: Hardeep Singh Kohli with the Landa family. Credit: Rajeev Gupta)