Main content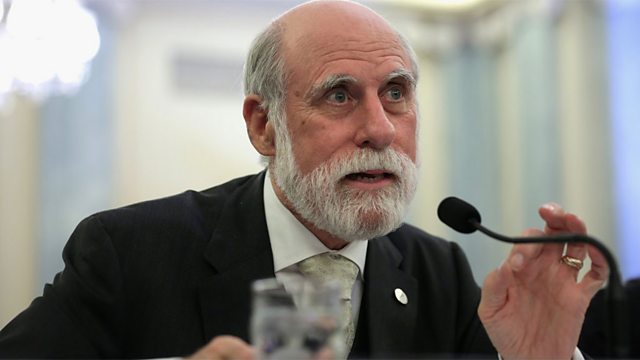 Vint Cerf - Digital Hole
Vint Cerf - Digital Hole; Tech lessons from Ebola; Robots with human vision; The musical sound of computers
One of the co-founders of the internet, Vint Cerf, worries that in the future all of our emails and digital archive, for example photos stored digitally, will disappear. Click hears from Vint Cerf who was speaking last week at the American Association for the Advancement of Science. At that meeting he highlighted some projects currently underway which may come to the rescue of digital archive. Click hears about one of those projects, Olive, which is overseen by Professor Mahadev Satyanarayanan from Carnegie Mellon University.
Tech Lessons from Ebola
What are the lessons to be learnt from technologies' involvement in the handling of the Ebola crisis? Juliana Rotich from Ushahidi in Kenya reviews local, national and international efforts to harness the power of technology in the fight against Ebola.
Robots with Human Vision
Robots may soon see the world in the same way as humans thanks to work carried out in New Zealand. Humans are good at working out what is important in an image and distinguishing one object from another but robots are not so good at seeing. If we really want robots and autonomous vehicles to function in the 3D world that we have built, the ability to quickly and accurately work out what is significant in an image is critical. Simon Morton reports from the School of Engineering and Computer Science at Victoria University of Wellington where the robots are being trained to see.
The Musical Sound of Computers
How do you create an archive of the actual sounds of computers, and why would you do so? The sound artist Matt Parker believes it is important to preserve the actual sounds of computers for the future. He has taken his interest a step further by dreaming up musical compositions based on those sounds. Parker discusses the musical possibilities of old computers with Click.
This page has been updated. The contributor in the Robots with Human Vision was wrongly named as Syed Saud Naqvi. The name has been corrected to Will Browne.
(Photo: Vint Cerf, vice president and chief internet evangelist for Google. Credit: Alex Wong/Getty Images)
Last on
Chapters
Vint Cerf: Digital Hole

Vint Cerf warns of the danger of creating a future where our digital archive will be lost

Duration: 06:42

Tech lessons from Ebola

Juliana Rotich discusses the tech lessons from the fight against Ebola

Duration: 05:37

Robots with Human Vision

Simon Morton reports on the tech to enable robots to see as well as humans

Duration: 04:47

The Musical Sound of Computers

Matt Parker discusses the musical possibilities of old computers

Duration: 06:59

Broadcasts