Main content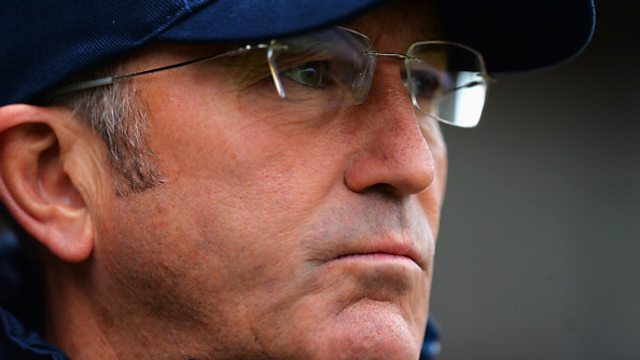 Tony Pulis: Premier League footballers need more discipline
West Bromich Albion Manager Tony Pulis says young footballers lack mentors and need more discipline.
West Bromich Albion manager Tony Pulis has said that young players lack mentors and discipline when starting a career in football.
Pulis said "there's a lot of young lads who are brought up today who've not had any mentors at all. All the way through my life there was always a mentor who put you in your place if you misbehaved."
"Some of these kids today just aren't getting that. They get to about 19, 20 and then they have people surround them who are blowing nonsense in their ears and unfortunately the kids don't know what's right or what's wrong."
Pulis compared how young British players are nurtured to those in Germany and Spain: "Those kids are different to our kids, not technically, but their attitudes, their approaches and their characters, That's where we've really got to work and something has to be done."
"Life's just not about going and kicking a football around and getting a big car and a big house and everything else. Life is about getting the most that you can out of the talent you've got."
This clip is from 5 live Sport on Monday 9 February 2015.
Duration: