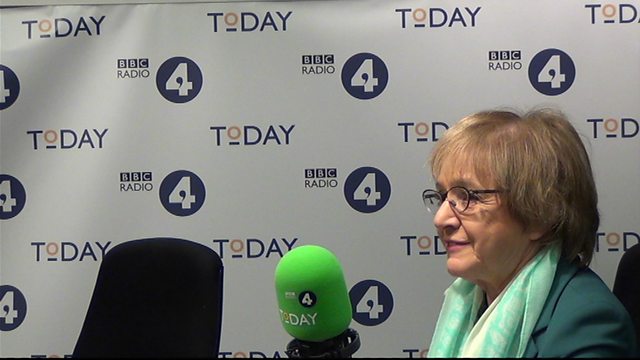 HSBC tax scandal: Margaret Hodge 'UK not aggressive enough'
Britain's biggest bank helped wealthy clients cheat the UK out of millions of pounds in tax, the BBC has learned.
In a joint investigation, thousands of documents leaked by a whistleblower in 2007 have now been passed to the International Consortium of Investigative Journalists, The Guardian newspaper, Panorama and more than 50 media outlets around the world.
Chair of the Public Accounts Committee Margaret Hodge told Today: "We are never assertive enough aggressive enough to protect the tax payer"
While Hodge agreed that the issues stemmed from the time Labour were in power she said times had moved on and getting the money owed into the public purse was of tantamount importance.
"Times have changed, we have to move on, you have to remember in times past the public finances weren't under such tension... we didn't have the deficit. Now getting the money in is doubly important"
Furthermore she questioned the position of the minister Lord Green "either he didn't know and he was asleep at the wheel or he did know and was therefore involved in dodgy tax practices."
More on this story : http://www.bbc.co.uk/news/business-31248913