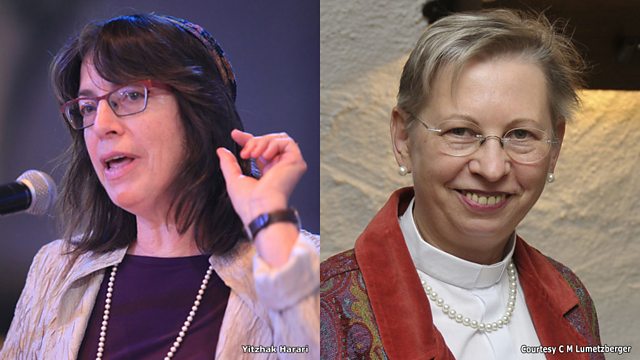 A Calling: Naamah Kelman and Christine Mayr-Lumetzberger
Breaking the 'stained glass ceiling'? Women in Israel and Austria challenging the rules of faith and becoming the role models they wish they had.
Naamah Kelman was the first woman to be ordained a rabbi in Israel in 1992. She belongs to the liberal Reform movement in Judaism and so her office isn't recognised by Orthodox Jews. She says, "women in our family were supposed to marry rabbis ... and give birth to rabbis" but her father gave her the support she needed to break the mould, study for years, and eventually become a leader. Naamah was influenced by the feminist movement to follow her religious calling despite the fears some in her own community had on her behalf about whether she was "up to it". She is now Dean of the Hebrew Union College in Jerusalem.
Former Catholic nun, Christine Mayr-Lumetzberger describes herself as a bishop, but the ordination of women in the Catholic Church is considered a grave crime - the priesthood is a male preserve. Growing up in Austria she was drawn to Biblical stories and loved sharing and explaining them, comparing her feeling of having a religious calling to having a musical gift. She spent years in a convent in the hope that reforms would enable women to become deacons. The "scandal" of her actions and subsequent ex-communication by the Vatican have not deterred her from what she feels is her path in life.
(Photo left: Naamah Kelman. Credit: Yitzhak Harari. Photo right: Christine Mayr-Lumetzberger. Credit: C M Lumetzberger)