Main content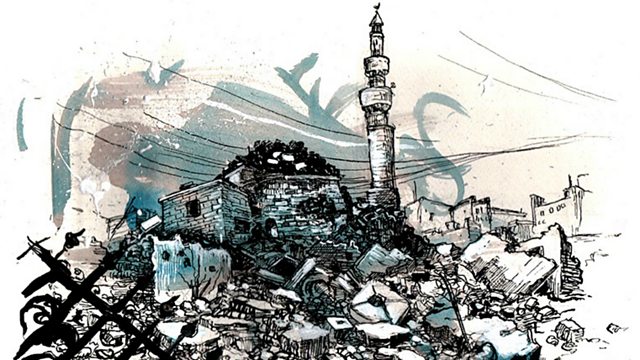 Here Today, Gone Tomorrow
A New York artist sketches life inside Islamic State-controlled Mosul.
We meet the New York artist targeting Islamic State with her drawings. The renowned surgeon and writer Atul Gawande reflects on 'Being Mortal' and the death of his father. And an American undertaker describes ancient burial rituals and customs from around the world.
Also, we visit a California church trying to preserve the culture of Coptic Christians. Why the Florida cigar industry is looking over its shoulder at Cuba. And how the fruit and vegetable section of the supermarket looks to a migrant farmworker.
(Photo: An artistic rendering of the now destroyed Prophet Jirjis mosque, in the Iraqi city of Mosul. Credit: Molly Crabapple/Vanity Fair)
Last on
Chapters
Sketching Mosul

Illustrator Molly Crabapple is drawing Islamic State in Iraq — from her home in New York

Duration: 04:03

Being Mortal

The American surgeon and author Atul Gawande reflects on the death of his father.

Duration: 05:21

Undertaking LA

An American mortician wants to start a conversation about what a 'good death' looks like.

Duration: 04:45

Coptic Christians

In California, praying in a language rooted in ancient Egypt.

Duration: 03:23

Cuban Cigars

The new era in US-Cuban relations is shaking things up for cigar aficionados.

Duration: 03:55

Fruit and Veg

A Mexican-American migrant farmworker shows us around the supermarket.

Duration: 03:56

Broadcasts

Podcast

How the world looks through American eyes, and the myriad and unexpected ways that the world influences the United States.