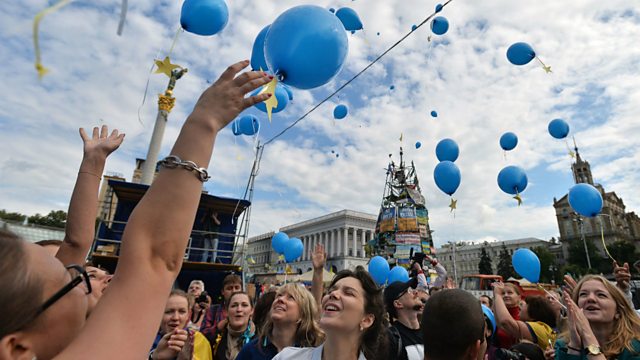 Ceasefire Prospects in Ukraine and Parental Obesity Fines
We'll hear from people across Ukraine and beyond as fierce fighting breaks out in the east of the country just a day after a peace deal was reached in Minsk. The ceasefire isn't due to come into effect until this weekend, but already it's clear that many people doubt it will take hold or make a real difference.
Also, the small US territory of Puerto Rico is beginning a debate on whether to fine parents whose children are overweight. Local politicians argue that 'fines are necessary for society', saying that the health problems connected to obesity are an unacceptable burden on public finances.
With obesity one of the world's main health issues, many countries are looking at how to reduce the problem. So is penalising parents part of the solution? What about the sort of 'fat tax' that's been tried in some countries? Or taxing fizzy drinks? And what about the argument that genes simply make people overweight? We'll hear from parents and young people around the world.
Last on
Fri 13 Feb 2015
18:05

GMT